The 124th VFW National Convention will be held July 22-27, 2023, at the Phoenix Convention Center in Phoenix, Arizona.
VFW NATIONAL CONVENTION HOUSING

–
124th National Convention housing will officially open Feb. 17, 2023. Housing reservation information will be located on the convention website accessed through the main VFW website at vfw.org/convention. The convention website will also have general convention information including the registration form and links to other convention related information for Phoenix, Arizona – July 22-27, 2023, including a tentative agenda.
Housing and reservation information is listed below
Housing for the 124th National Convention officially opens on February 17, 2023. The special convention rates (shown below) are

available until June 21 or until our block of rooms sells out

.
As a reminder, we recommend not waiting until cut-off as there are no guarantees there will be rooms available by that time. It is always easier to release a room, than it is to reserve one at the last minute.

Rates for: $164.00 single/double
$184.00 triple/quad
Tax: 12.57%
Taxes are subject to change

Suites: Suites & Hospitality suites; (based on availability)

Valet: $40
Self: $30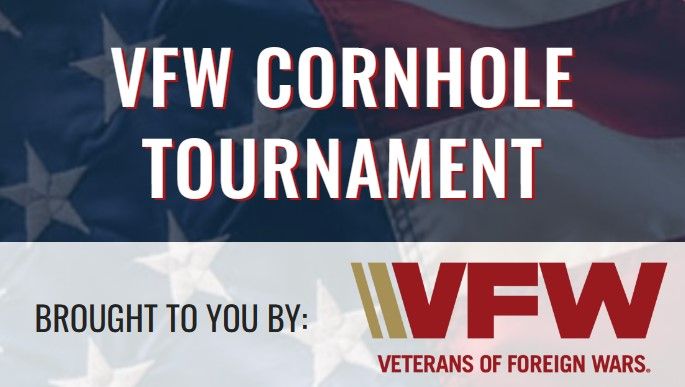 Join us for this instant VFW classic experience presented by veteran-owned KC Crew. All proceeds from the event will go toward VFW PACT Act benefits assistance. The PACT Act is a new law that expands VA health care and benefits for veterans exposed to burn pits and other toxic substances.
Three days of cornhole is in store at the VFW National Convention! The 1st Annual VFW Cornhole Tournament Series will consist of three tournaments over the course of three days! Each tournament will have a different theme to it to help include each military faction as well as the general public. The event is all in good FUN to raise awareness and funds for VFW PACT Act benefits assistance and to support our veterans.
This is a celebration of our veterans, the people who fought for our country with the selfless spirit that defines our communities. It is a three-day event where we set aside and come together to raise awareness and funding for our VFW Service Officers who have assisted in $11.2 Billion in recovered benefits back to our veterans world-wide.
The website for the tournament sign-up is below. Please help us sell sponsorships and get as many teams signed up as possible. There is no better cause to get sponsors on board than what our incredible service officers do for our veterans and their families.