STATE COMMUNITY SERVICE CHAIRMAN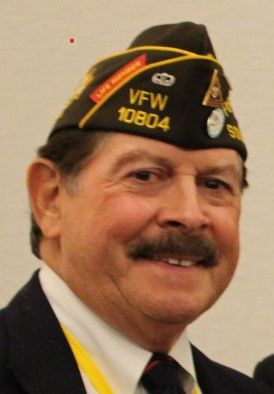 NICK CAMERA

4607 Marsh Creek Drive

North Myrtle Beach, South Carolina 29582

HOME: (843) 390-4124 CELL: (732) 213-3807

ncamera1@gmail.com
Post 10804 D-7
NOTICE:
Here are the facts:
1. The Community Service report year we are in is extended to Jun 30th.
2. The 2022 reporting year will remain until June 30th.
3. On June 30th, we will be in sync with National and start accumulating data for next year's report card.
Subject: Change to Community Service Report Form
Starting Monday, February 21st (Presidents Day), our Community Service Report form will have a change. The "Hours" block will be changed to read "Cumulative Hours".
Comrades who are charged by their Post Commanders to submit reports on our website will now enter the total or cumulative number of hours for each activity.
For example, 5 comrades installed a handicap ramp on a veteran's home from 9 am until noon. That's 3 hours for each of them. Cumulative Hours is 15.
This simple change to the form change will simplify reporting and reduce the number of reports with erroneous dollar values.
The VFW and its Auxiliary's ability to impact veterans, youth, patriotism, civic pride, volunteerism and just about anything you can name is dependent upon your Post's being recognized as a caring and involved participant in the community. All of the great deeds performed by comrades across South Carolina should be recognized and accounted for.
For this reason, Community Service reporting is an important requirement of every Post in the Department of South Carolina. Community service is also part of the criteria for All State recognition.
Online reports are to be submitted monthly be a designated representative from each Post in the Department of South Carolina using the Department's website. Here are the simple instructions:


1.Go to www.vfwsc.org

2.Log into "Members Only" using your Member # as Username and last name as Password
3.The link is labeled "Program Reporting"

4.Fill out the information for EACH ACTIVITY. All your AUXILIARY numbers should be combined at the Post and reported here

5. After you submit, you'll receive an email with your report details
_________________________________________________________________
**** COMMUNITY SERVICE GUIDELINES ****
What is Community Service and what should I report.
Click this link to find those answers.

__________________________________________________________
Auxiliaries' Community Service reporting for the posts needs to be done by each post by the end of each month.
VFW National requires that Community Service activities be reported from the bottom up at each Post and Auxiliary. Therefore, the Department of SC Auxiliary President has directed each Auxiliary to provide a monthly report to each Post using the attached form.
Post Commander's: Your post's designee for Community Service reporting should be looking for this completed form each month and then input their Auxiliary data through our report system. In addition to this monthly report, Auxiliaries will continue to report their activities through their channels.
Questions? If you need any help or guidance, please contact the Department Chairman, Nick Camera, at ncamera1@gmail.com
_________________________________________________________________
The Program reporting period is May 1, 2021 through April 30, 2022
Community Service Reporting Deadlines
*April 30, Post Special Project & Fred C. Hall Award Submission (Department to National)
*April 30, National Outstanding Community Service Post Submission(s) (Department to National)
The attached Manual has all of the Award Criteria and forms for these programs.
Community and Citizenship Manual
_________________________________________________________
VFW Special Project Program
This program was put in place to recognize VFW units for creating and completing unique and extraordinary community service projects.


Nominations that are found to be complete and well-substantiated should be endorsed by the Department Adjutant or Community Service Chairman and forwarded National Programs Department. The deadline
for entries is
April 30th each year.
_________________________________________________________________
National Outstanding Community Service Post
On the Department's dashboard are the report totals for each post for Community Service, Americanism, Legislative, Youth Activities, Safety, & Veterans and Military Support.
Everyone can also see the Total Hours, Members Total, and Money Total for each post.
First Criteria:

The Outstanding Post MUST HAVE AT LEAST one report in EACH of the six Community Service Categories listed above.



Second Criteria:

Post MUST BE NOMINATED

by it's District Commander no later than

23 April

. (This way,

the Chain of Command is involved

in the selection process and this criteria

will narrow the

selections down to 8 Posts

for further consideration. It will also give us time to analyze the data for each of the nominations and select the winner.)



Third Criteria:

Of the 8 Posts nominated by their District Commanders, the Department Commander will select the most Outstanding Community Service Post based on the following totals

as recorded on the website AS OF 23 APRIL OF EACH YEAR

(

1

week before the deadline to National) .
How award is selected by the Department Commander.
A. Total Hours given in service to the Community is probably the most important selection criteria.
B. Members Total % of Post population. Take the total number of

MEMBERS

reported in all Community Service reports divided by the total number of members in that Post. (This criteria will demonstrate how well the Post Commander is able to motivate comrades to serve their community).
C. Total Amount of Dollars Raised/Donated as of 23 April of each year.