STATE COMMUNITY SERVICE CHAIRMAN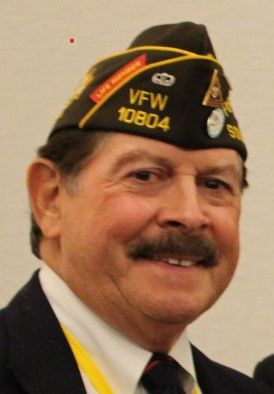 NICK CAMERA

4607 Marsh Creek Drive

North Myrtle Beach, South Carolina 29582

HOME: (843) 390-4124 CELL: (732) 213-3807

ncamera1@gmail.com
Post 10804 D-7
The VFW and its Auxiliary's ability to impact veterans, youth, patriotism, civic pride, volunteerism and just about anything you can name is dependent upon your Post's being recognized as a caring and involved participant in the community. All of the great deeds performed by comrades across South Carolina should be recognized and accounted for.
For this reason, Community Service reporting is an important requirement of every Post in the Department of South Carolina. Community service is also part of the criteria for All State recognition.
Online reports are to be submitted monthly be a designated representative from each Post in the Department of South Carolina using the Department's website. Here are the simple instructions:


1.Go to www.vfwsc.org

2.Log into "Members Only" using your Member # as Username and last name as Password
3.The link is labeled "Program Reporting"

4.Fill out the information for EACH ACTIVITY. All your AUXILIARY numbers should be combined at the Post and reported here

5. After you submit, you'll receive an email with your report details
For your convenience, the Department has created a Community Service Report for Individual Comrades that can be passed out at business meetings and/or made available at your Post. Activities can be recorded on this form and consolidated by the Post Commander's designated reporting officer each month for the online report.
This form for individual comrades is available for download on the Department's website (www.vfwsc.org) as well as in the Commander's Book.


_____________________________________________________________________________________
Auxiliaries' Community Service reporting for the posts needs to be done by each post by the end of each month.
VFW National requires that Community Service activities be reported from the bottom up at each Post and Auxiliary. Therefore, the Department of SC Auxiliary President has directed each Auxiliary to provide a monthly report to each Post using the attached form.
Post Commander's: Your post's designee for Community Service reporting should be looking for this completed form each month and then input their Auxiliary data through our report system. In addition to this monthly report, Auxiliaries will continue to report their activities through their channels.
Questions? If you need any help or guidance, please contact the Department Chairman, Nick Camera, at ncamera1@gmail.com
_____________________________________________________________________________________
The Program reporting period is May 1, 2020 through April 30, 2021
Community Service Reporting Deadlines
*April 30, Post Special Project & Fred C. Hall Award Submission (Department to National)
*April 30, National Outstanding Community Service Post Submission(s) (Department to National)
The attached Manual has all of the Award Criteria and forms for these programs.
Community and Citizenship Manual