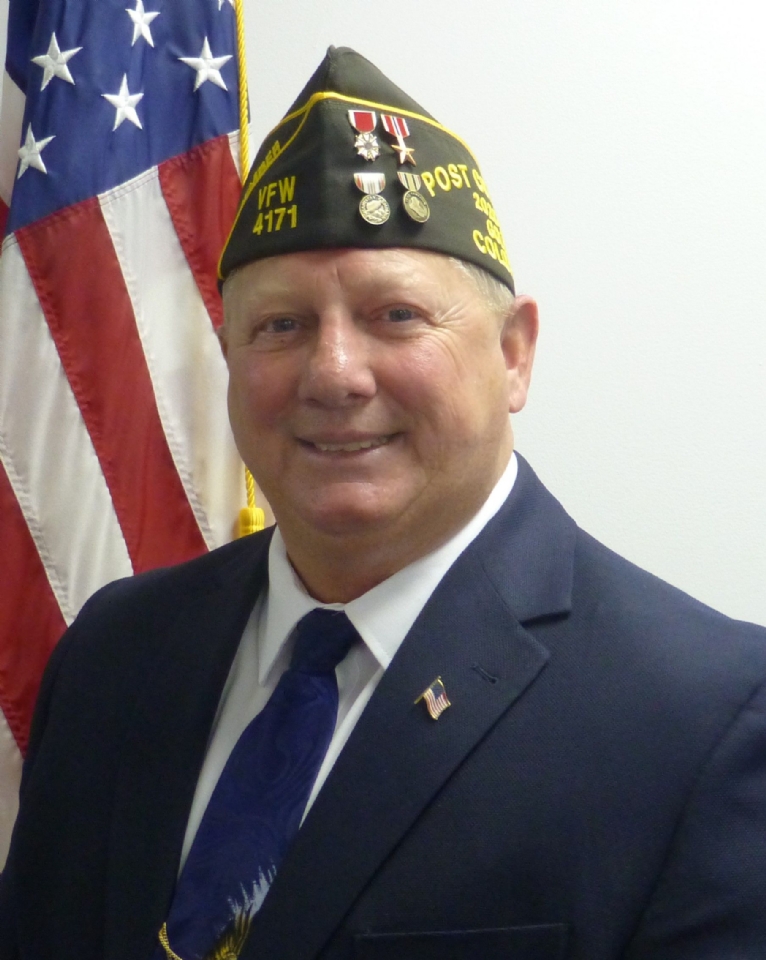 John Johnson
Command Sergeant Major, USA (Retired)
VFW Department Service Officer
Columbia, South Carolina
Office: (803) 647-2442
Fax: (803) 647-2313
6437 Garners Ferry Rd, Suite 1124
Columbia, SC 29209
Email: John.Johnson34@va.gov
Valarie Singleton
Claims Consultant/Administrative Assistant
Office Phone: (803) 647-2242
Email Valarie.Singleton2@va.gov
Office Schedule
Monday-Wednesday 0800-1600 Hours
Friday 0800-1200 Hours-Scheduled Appointments
Thursday 0800-1600 hours BVA Hearings
Friday 1200-1600 hours Training/Administrative.
Until further notice BVA Hearings will be conducted 2 days a week until the current backlog is eliminated.
-----------------------------------------------------------------------------------------------------------------
June 1 Update
A MESSAGE FROM THE SECRETARY
Updated Masking Guidance for Department of Veterans Affairs (VA) Employees, Contractors and Visitors in Non-Health Care Settings
The Director of the Centers for Disease Control and Prevention (CDC) announced updated Interim Public Health Recommendations for Fully Vaccinated People. Consistent with this guidance, and subject to any applicable labor relations obligations, fully vaccinated Federal employees, fully vaccinated onsite contractors and fully vaccinated visitors are no longer required to wear masks indoors or outdoors while on VA grounds, except when working in or visiting Veterans Health Administration (VHA) buildings providing health care. All VA personnel should continue to comply with CDC guidance regarding areas where masks should be worn, including within airports and health care settings.
To clarify what this announcement means for VA personnel and visitors:
If you are fully vaccinated (at least 2 weeks past your final dose), you are no longer required to wear a mask.

If you are not fully vaccinated (at least 2 weeks past your final dose), please continue to wear a mask consistent with the requirements set forth in

VA's Charting the Course safety plan

and your Administration or Staff Office workplace safety plan.

Masking requirements remain in place for both fully vaccinated and unvaccinated employees and visitors to VHA buildings providing health care.
Personnel who are not fully vaccinated should continue to follow applicable VA mask requirements, including continuing to wear masks in Federal buildings and on Federal lands. Maximum telework and Federal building occupancy limits remain in place. Safety guidance related to these other matters will continue to be updated based on the latest public health guidance.
These changes are consistent with Executive Order 13991 on Protecting the Federal Workforce and Requiring Mask-Wearing, which charged Federal agencies to "require compliance with CDC guidelines with respect to wearing masks" and with Office of Management and Budget memorandum M-21-15, which noted in its guidance on face masks that "agencies may provide for exceptions consistent with CDC guidelines."
Thank you for your continued commitment to Veterans, their families and survivors. Our workforce is our most valuable asset, and we truly appreciate your tireless dedication. As the situation and guidance changes in this fluid and improving environment, you will receive updates.
Denis McDonough
NOTES:
• COVID-19
o The Columbia Regional Office is open to visitors in our public contact areas though occupancy remains limited. Virtual appointments by phone and video chat are also available by emailing or calling us locally:
Public Contact Team:
Mon, Tues, Thurs, Fri - 8:00 – 4:00; Wed - 8:30 – 4:00
803-647-2488 or VetAsst.VBACMS@va.gov
• VBA Customer Experience (CX) Strategic Management Program Office established which will include Veteran Signals (V Signals), short surveys of Veterans/claimants after interactions with VBA. o Starting this year and expanding the next couple years across sections of VBA, V Signals surveys will be conducted to ensure that VBA is serving Veterans well. Scores will be aggregated by business line such as call centers, VR&E and appeals. VBA leaders will be required to demonstrate high or improving CX scores in areas within their span of leadership.
• Military Sexual Trauma claims processing consolidation. VBA is centralizing the processing of Military Sexual Trauma (MST) claims to improve quality, consistency and timeliness while compassionately processing these claims. Columbia is one of the stations temporarily processing these claims as a part of the consolidation process. VBA plans further consolidation to a single VBA regional office in the future.
• Local initiative for customer focus, performance, and Veterans Readiness and Employment (VRE) (used to be known as Vocational Rehabilitation or VOC REHAB) Modernization Virtual Counselor Drop-in live chat line available for handling general questions. Each counselor is on the line at least one day per week
WHEN: Monday thru Thursday
TIME: 9:00 am to 3:00 pm
LINK: Microsoft Teams
Join on your computer or mobile app
Click here to join the meeting
Or call in (audio only) +1 872-701-0185
Phone Conference ID: 482 913 278#
o Case Management Solution (CMS) allows for paperless processing of VR&E cases and reduces administrative tasks allowing counselors to spend more time helping Veterans achieve their employment goals.
------------------------------------------------------------------------------------------------------------------
May 14th Update
Readjudication of denied claims - Nehmer Decision
Earlier today, Acting Undersecretary for Benefits Tom Murphy released the attached notice which states that VA will announce a plan to re-adjudicate claims for veterans who were previously denied service connection for a herbicide related presumptive condition due to lack of in-country Vietnam service. According to this notice, VA will automatically review the evidence of record and provide replacement decisions in the cases of veterans who were previously denied service connection for one or more herbicide related conditions on the basis that military service was not performed in the Republic of Vietnam or on its inland waterways. This review will also apply to eligible survivors of deceased Vietnam-era veterans.
Though we do not have an official date for the start of this review yet, we anticipate that reviews of these claims will begin shortly after VA's official announcement is made. As more details emerge about this re-adjudication plan, including regulations, procedures, and any required actions on the part of our accredited representatives, we will pass them on to you. In the meantime, please read the attached notice and be aware of this upcoming review of claims.
Veterans Service Organization Partners
------------------------------------------------------------------------------------------------------------------
The Regional Office continues to operate in Phase 1.
Our office is open to host virtual hearings. Co-located VSOs have been back in the building since November 2020.


On February 2, 2021, VA sent an email message to approximately 600,000 Veterans who signed up on the COVID-19 vaccine
Keep Me Informed tool on VA.gov. This is the fourth email and provides information on VA COVID-19 vaccine plans.
Dedicated COVID-19 Vaccine scheduling number:
803-776-4000 extension 2873
https://www.columbiasc.va.gov/ services/covid-19-vaccines.asp
Dedicated COVID-19 Vaccine scheduling number:
706-733-0188 extensions – 3265, 3613, 3634 or 3632
https://www.augusta.va.gov/ services/covid-19-vaccines.asp
https://www.charleston.va.gov/ services/covid-19-vaccines.asp
"For more information about vaccine eligibility and administration at the Ralph H. Johnson VA Medical Center visit www.charleston.va.gov.
For Veterans who are not currently enrolled in the VA, please call our eligibility office at 843-789-7008 or visit our eligibility website https://www. charleston.va.gov/patients/ eligibility.asp."
Contact 843-789-6900 to schedule a vaccine however, it is recommended to check the website and social media posts.
The National Defense Authorization Act for Fiscal Year 2021 (NDAA) (H.R.6395) added three (3) more conditions to the Agent Orange presumptive-conditions list wherein Veterans who were exposed to Agent Orange may qualify for benefits:
• bladder cancer,
• hypothyroidism, and
• Parkinsonism, or Parkinson-like symptoms.
• Until further procedural guidance is provided to the field, claims adjudicators cannot grant service connection based on herbicide exposure for any of the three new conditions
• Claims processors will fully develop for the evidence necessary to adjudicate the claim, to include ordering of any examinations, for all conditions claimed
• Rating decisions for the three new conditions will be deferred pending final procedures for granting these conditions on a presumptive basis
• In situations where the claim can be granted on any basis other than a presumptive basis due to Agent Orange exposure, claims adjudicators will not delay making a decision on the claim
If a claim is received and AO exposure has not already been conceded, the entire claim will be referred for centralized processing

If AO exposure has previously been conceded, all other issues will be adjudicated fully. After all other issues have been decided, the claims processor will:

Apply "VACO Special Issue 7" to the EP and,

Add a VBMS Note: "NDAA 2021 AO Issue(s) – awaiting final guidance"
Note: The special issue will only be added at this stage if the claim contains only the new AO presumptive issue(s). NWQ will recall the claim prior to moving to rating once the special issue is attached. If additional issues are associated with the claim, the claims adjudicator will not add the special issue at this stage and will continue to develop and decide all other issues.
--------------------------------------------------------------------------------------------------------------------------------------------------------------