STATE SAFETY / LIFE SAVING AWARDS
LOYALTY DAY CHAIRMAN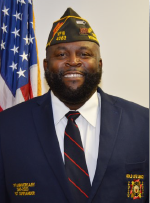 PUBLIC SERVANT AWARDS
to include

EMERGENCY MEDICAL TECHNICIAN
LAW ENFORCEMENT
FIREFIGHTER OF THE YEAR
911 DISPATCHER
Candidates Must Have Demonstrated:
¨ Recognition by their colleagues or those they serve.
¨ Consistent excellence in the performance of their duties.
¨ Consistent dedication to their official responsibilities over a period of years and continuous growth in responsibilities and skills within their profession.
Documentation required for all Candidates:
Nomination letter containing the Candidates name, title, address, telephone and identifying the award for which the individual should be considered.
¨ One (1) page resume of the candidates overall background.
¨ One (1) page resume of the candidate's background in his/her field.
¨ One (1) page listing of the candidate's accomplishment and awards in his/her field.
¨ One (1) Photograph (preferably a head shot) of the Candidate.
Nomination Deadlines:
¨ Post Safety Chairman should send the above information to Department Headquarters [210 Glassmaster Road, Lexington, S.C. 29072] to arrive

not later than 15 December. Address entry to the attention of the State Safety Chairman.
¨ 1st place winners in all three categories will be presented to the Post Commander. at the Spring Conference.
These awards should be presented at a venue chosen by the award recipient and outside the VFW Post to maximize public exposure of these awards. Events such as the State meeting of the recipient's professional organization, at their city council meeting or in front of their peers at their firehouse or police station are highly encouraged.